CRACK IT UP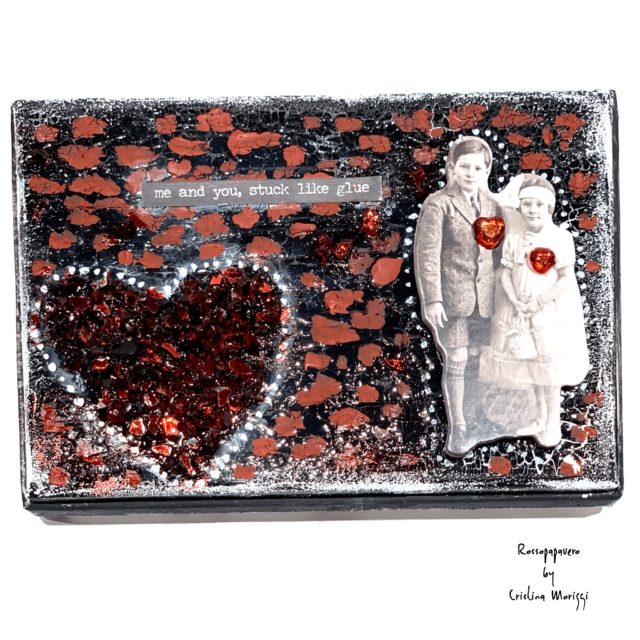 Ciao a tutti , eccomi qui per questa meravigliosa opportunità, per tutto il mese di Febbraio  sarò l'ospite del Design Team  per il Monday Challenge di Simon Say Stamp, e realizzerò un progetto con il relativo tutorial per aiutarvi a realizzarlo.
Hi, and welcome to the first of four special posts and projects I am sharing this February as their Spotlight Guest Designer four projects throughout the month linked to their Monday Challenges.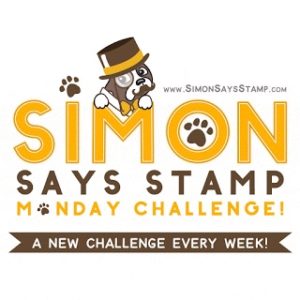 Il tema della sfida di questa settimana è "ROMPILO!" e se parteciperete con il vostro progetto  potrete vincere un buono a estrazione da 50$ da spendere sul favoloso store di SIMON SAYS STAMP! Potete aggiungere fino a 5 progetti per settimana!
Is this week's challenge theme and by playing along you get the chance to win their FABULOUS $50 voucher to shop at the  Simon Says Stamp Store! All you have to do is take out your crafty supplies, make something following this week's prompt, and add a link in the Inlinkz at the bottom of this post! You can join 5 times so you could have 5 chances to win! How AWESOME is that!! All winners are chosen randomly, so everyone has an equal chance to win! Woo Hoo!! Good Luck to everyone! The Design Team is looking forward to seeing your transportation makes and will pop around to visit you ASAP!

Pronti allora con un nuovo tutorial.
Questa settimana, visto l'imminente Festa di San Valentino, ho realizzato una piccola scatolina che userò come contenitore per un voucher regalo per la mia dolce metà, e quindi ho caratterizzato il mio progetto pensando proprio a questa Festa, agli innamorati, e al cuore, a volte anche spezzato… come ho voluto sottolineare usando alcuni materiali.
Ready then with a new tutorial.
This week, given the imminent Valentine's Day, I made a small box that I will use as a container for a gift voucher for my better half, and therefore I characterized my project thinking precisely about this party, lovers and the heart , sometimes even broken … as I wanted to emphasize using some materials.
Sono partita con il colorare la scatolina con un pennello e l' Heavy Gesso Black di Primamarketing
I started by coloring the box with a brush and Primamarketing 's Heavy Black Chalk
Il secondo passaggio consiste nel applicare una generosa mano di Distress Cracklè Paint Rock candy della Ranger con l'aiuto di una spatolina in silicone e successivamente di creare con dei piccoli pezzetti di vetro rotti un cuore usando direttamente il Distress Cracklè come collante.Poi aspettare che si asciughi molto bene  aiutandosi anche con l'embosser.
The second step is to apply a generous coat of Ranger's Distress Cracklè Paint Rock candy with the help of a silicone spatula and then to create a heart with small pieces of broken glass using directly the Distress Cracklè as a glue. dry very well with the help of the embosser.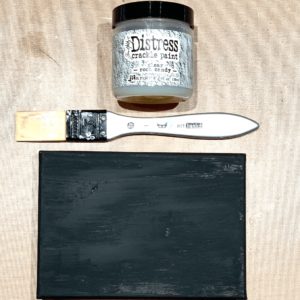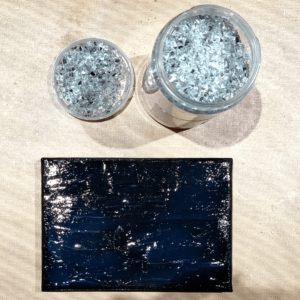 Nella foto successiva si vede meglio il particolare dei pezzetti di vetro incollati alla scatola, nell'attesa che si asciugasse ho incominciato a prepare il coperchio sotto della scatola, usando del VersaMark solo sui bordi e della polvere da embossing bianca.
Creando l'effetto che potete vedere nella foto successiva, lo stesso passaggio poi è stato fatto anche sul coperchio superiore una volta ben asciutto il Distress Crackle' Paint.
In the next photo you can better see the detail of the pieces of glass glued to the box, while waiting for it to dry I started to prepare the lid under the box, using VersaMark only on the edges and white embossing powder.
Creating the effect that you can see in the next photo, the same step was then also done on the top cover once the Distress Crackle 'Paint was dry.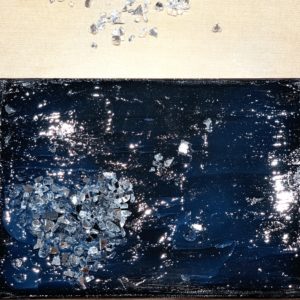 Con Impasto Paint Snow White  Art Alchemy di Finnabair PrimaMarketing e con un pennellino ho messo in evidenza il cuore e le figure dei due bambini della serie di Idea Ology Tim Holtz Baseboard Dolls.
With Impasto Paint White Art Alchemy by Finnabair PrimaMarketing and with a brush I highlighted the hearts and figures of the two children from the Idea Ology series Tim Holtz Baseboard Dolls.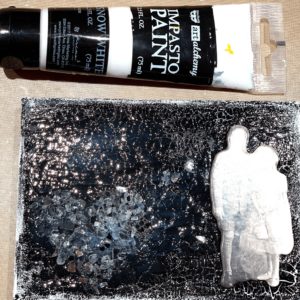 Per finire il background ho creato un colore rosso scuro miscelando due colori di Impasto Paint Poppy Red di Finnabair e Pich Black e con un pennellino ho creato effetto mattoncini sul mio sfondo.
Poi con timbro datario e Ink tampone Snow Cap Airdonack della Ranger ma va bene anche Ink Pad Glacier White della Ranger
ho fatto una timbrata nel retro della scatolina.
To finish the background I created a dark red color by mixing two colors of Impasto Paint Poppy Red by Finnabair and Pich Black and with a brush I created a brick effect on my background.
Then with date stamp and Ink pad Snow Cap Airdonack by Ranger but Ink Pad Glacier White by Ranger is also fine
I made a stamp on the back of the box.
Nella seconda foto si può  notare meglio le "spaccature" create dalla Texture paste Crackle' una volta che il prodotto si è completamente asciugato.
In the second photo you can better see the "splits" created by the Texture paste Crackle 'once the product has completely dried.
Ultimo passaggio ho colorato di rosso  il cuore grande e i due cuoricini dei bambini con Alcohol Ink  Crimson della Ranger.Last step I colored the big heart and the two little hearts of the children red with Ranger's Alcohol Ink Crimson.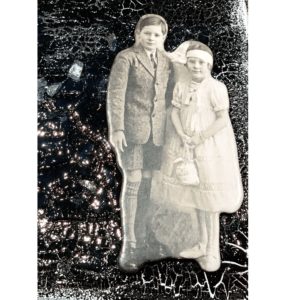 Bene per oggi e' tutto, spero possa esservi di ispirazione per i vostri lavori, non vi rimane che andare a sbirciare anche i lavori di tutti i membri del Design Team per scoprire altri preziosi suggerimenti e prodotti che possono servirvi.
Vi lascio qui di seguito la galleria delle foto di tutti i particolari del mio progetto per vedere meglio come è una volta ultimato.
Vi aspetto il prossimo Lunedì con una nuova sfida a tema!!!
Well that's all for today, I hope it will be an inspiration for your works, you just have to go and peek at the works of all the members of the Design Team to discover other valuable tips and products that may serve you.
I leave below the photo gallery of all the details of my project to better see how it is once completed.
I look forward to seeing you next Monday with a new themed challenge !!!
Stay Tuned and enjoy!!!
CRISTINA