BELIEVE IN TOMORROW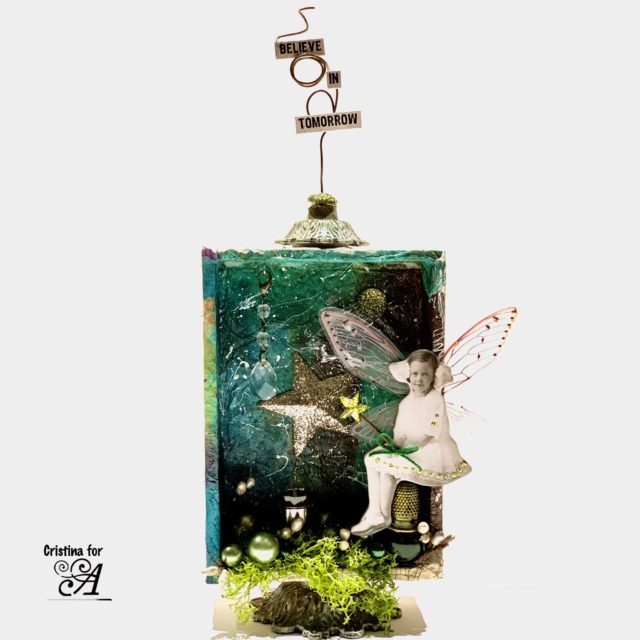 Ciao a tutti amici creativi,
questo mese è il mio turno sul blog  come DT per l' Academy of Scrapbooking and Arts , mi sono ispirata per realizzare il mio progetto alla mood board  che potete trovare qui , il  verde è il colore dominante, e quelle ali mi hanno acceso una lampadina.
Ho quindi pensato si fare un biglietto tridimensionale per il compleanno di un'amica, utilizzando una mini box in legno e progettando una specie di piccolo teatro con una Doll paper a fare da padrona.
Questa piccola bambina che con le sue lunghe ali sembra una fatina nel bosco incantato.
Mi piaceva poi l'idea di dare un titolo al progetto e l'ho messo in evidenza proprio sul top della scatola….e quale miglior frase se non quella di credere un domani migliore?