OCTOBER MOOD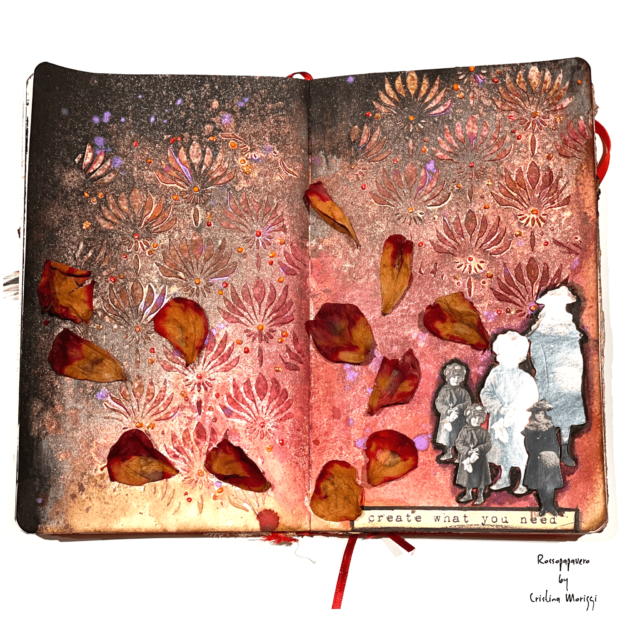 Hello everyone,
è un pò che manco, ma mi sono presa una pausa per cercare un pò di nuova ispirazione.
Nel frattempo mi è stato chiesto di fare un progetto come Guest Designer per Academy of Scrapbooking and Art e cosi lasciandomi trascinare dai colori della  sua moodboard per il mese di Ottobre.
Ho così pensato di creare una pagina di Art-Journal dai colori autunalli con l'aiuto di alcune tecniche di mix-media, che troverete
spiegate in un tutorial qui.
Non mi rimane he lasciarvi alle foto del progetto e dei sui particolari, e dirvi di rimanere sintonizzati perchè arriverò ancora con qualche novità.